Never has there been a better time to "set down" distractions and "pick up" those that matter most!
At PuttTek, our mission is to enrich your relationships through wholesome and competitive experiences by providing environments that are nothing short of "Wow!"
We firmly believe that family and friend time is an investment in the future and what truly matters most.  Sure your skills will improve while using a PuttTek putting course, but we always see that as just the icing on the sweet cake!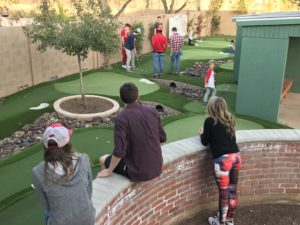 Click Here to watch some friends enjoy wholesome and competitive experiences. No phone strings attached!